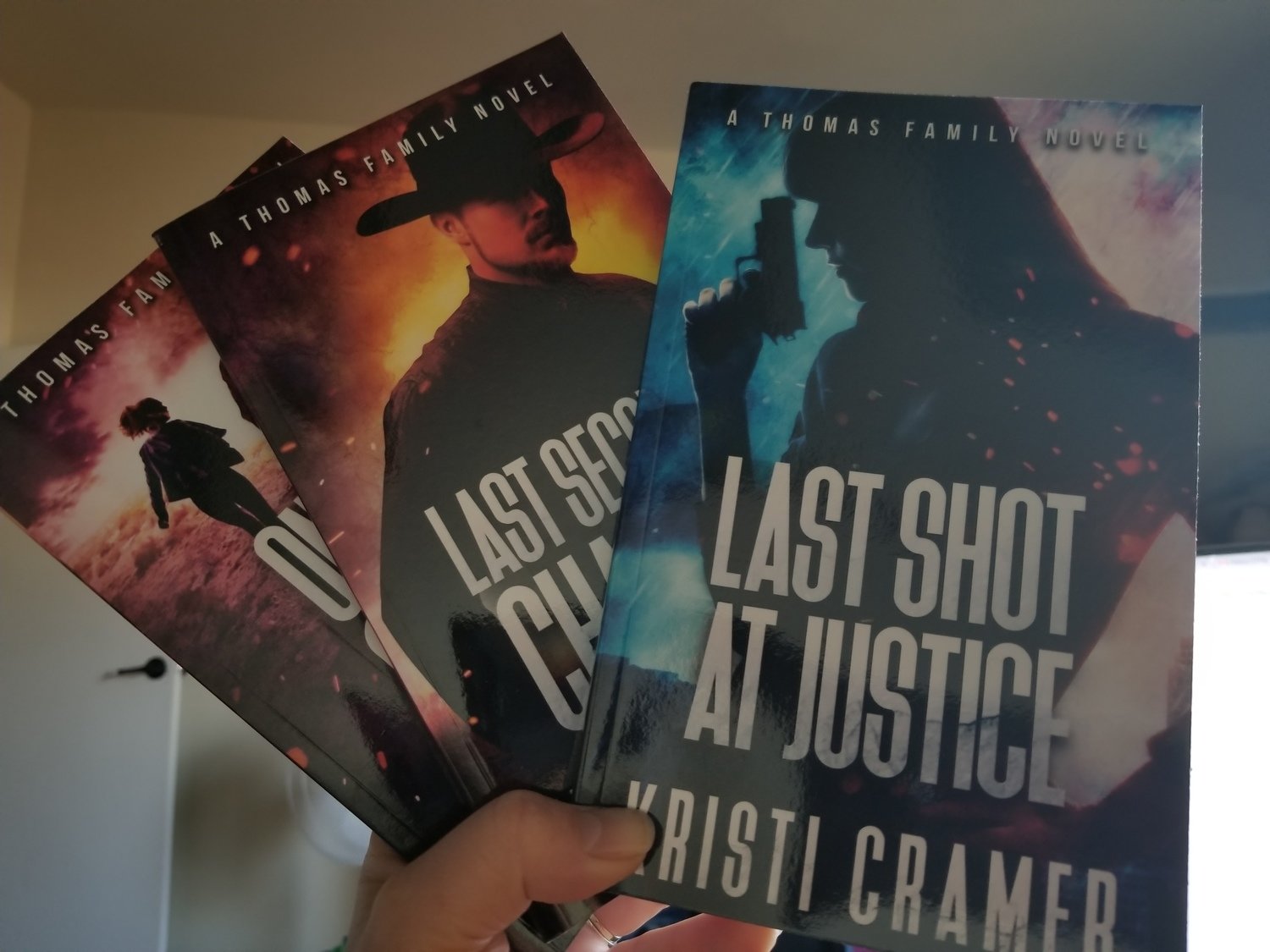 Paperbacks [All Titles]
SKU aPBs
Product Details
All titles available in paperback are listed in the dropdown menu. Simply select which title you want and add it to your bag. If you want more than one title, repeat the process. Shipping costs will be calculated at checkout. You will be required to provide your shipping/mailing address and an email address so we can send you your tracking number.
For eBooks, see the product page for the individual titles.
All prices are 20% off retail and do NOT include shipping.

(Paperbacks are subject to availability. We do our best to always have stock on hand, but if we don't, it can take up to two weeks to get restocked. We will always be up front about any delays, and thank you for your patience.)

Content Ratings:
Knight Before Dawn is R rated for LVS
Thomas Family Novels individual titles are PG-17 for V
Old cover versions of Last Shot at Justice, Last Second Chance, and One Last Song are PG-17 for LVS
Musician & Alien is R Rated for VL
To Make a King is PG-13 and Flinch Free
The Bonnie Isles Trilogy is out of print, but we have a couple copies left for sale. (It was re-booted as To Make a King, and is also PG-13 and Flinch Free.)
Sherwood Rogue is PG17 for VLS
Save this product for later